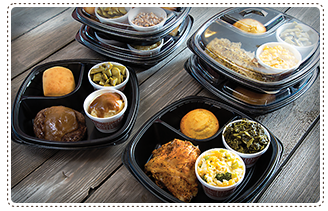 ABBAY'S FIRST FOOD BUSINESS. AGE 8.
Our Story:
The brainchild behind Abbay's is one man with a big vision, Rob Abbay. Raised on a farm in north Mississippi, his greatest crop was ideas. Questioning everything – from "Where is that car going?" to "How do you move a tree?" – he exhausted his family and created
some inventive solutions.
Later, as a busy young father, he tried every kind of takeout food, but found none serving
home cooked meals. The seed was planted.
Typically, he nurtured it with research. Testing everything from cabbages to containers, Rob
perfected his unique blend of freshness, flavor and portability.
Then in 2003, he opened Abbay's, serving up a whole new concept – homestyle, fast-food to go.
As satisfied customers kept asking for seconds, he grew three more
locations*. Now Abbay's is a fast-food tradition, Southern style.
Seasoned with success and hungry for more, Rob tells diners
his secret ingredient: "I love to eat!"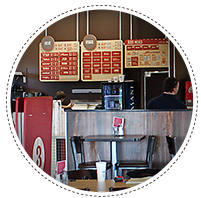 * Olive Branch MS, 2003        * Cordova TN, 2006
* Southaven MS, 2011 
Founder CEO